We take a look at some notable performances from NFL week 3.
---
7 Up
---
1. Rookie QB's making noise…
Mitchell Trubisky is doing everything he can to make himself the starter in Chicago. He was impressive again, tossing a perfect, 45-yard touchdown strike to a streaking Tanner Gentry. "Money Makin'" Mitch ended his strong night, going 10-of-15 outing for 128 yards and a TD.
On a sloppy night, weather wise, Browns' rookie signal-caller DeShone Kizer was quite impressive. While he was only 6-for-18 passing, he showed command of the offense and displayed important rapport with receiver Corey Coleman. Kizer has been named the starter for week 1 against Pittsburgh.
---
2. Receivers on the comeback…
Keenan Allen was in perfect-sync with quarterback Phillip Rivers. Allen missed all of 2016 with a knee injury and looks to be as good as ever. Meanwhile, in Arizona, hasty pass-catcher John Brown appears to be back a full speed, beating the Falcons for two long touchdowns Saturday. Also, Steelers' imposing receiver Martavis Bryant is back from suspension and looks even more polished than he did before missing all of 2016.
---
3. Dolph-ense
Most thought Miami's world had crumbled with the season-ending injury to Ryan Tannehill…and subsequent signing of Bears' flameout Jay Cutler. However, Cutler has been incrementally better with each preseason outing. His timing is still a bit off, but he's been impressive for a guy pulled off the street…or out of a bar knowing Cutler.
---
4. Big Blue Wrecking Crew
The Giants' defense appears as good as advertised. While they were facing a rudderless Jets' offense, the Giants' defense was flat out dominant when the starters were in. Landon Collins, Jason Pierre-Paul and Janoris Jenkins lead a unit that is fast, aggressive an nasty.
---
5. Cordarrelle Patterson
The former first-round pick washed out in Minnesota, as he never developed into more than good return man. Patterson looks to have found a home in the Raider offense and seems more comfortable running routes. He may have seized the WR3 spot from Seth Roberts with a strong performance in week 3 against Dallas.
---
6. They play defense in New Orleans now?
The Saints' defense harassed Houston quarterback Tom Savage all first half and looks nothing similar to the souless groups we've seen them trot out for the last 5 years. Cameron Jordan and Sheldon Rankins are havoc-wreakers up front, while the linebackers and defensive backs are aggressive and disciplined.
---
7. Shiny New Digs…
The new stadiums in Atlanta and Minnesota sure are eye-candy! Mercedes-Benz Stadium (Atlanta) and U.S. Bank Stadium (Minnesota) will force teams building future stadiums to step it up a notch. Exciting times for the teams and fans in these new cribs.
---
7 Down
---
1. Costly Injuries
Again, preseason injuries are devastating. In week 3 we saw Patriots stalwart receiver Julian Edelman go down for the season with a torn ACL, Chiefs lead back Spencer Ware will be out for an extended period after tearing his PCL and MCL. Also, the Chicago Bears are dreading the loss of WR1 Cameron Meredith to a torn ACL as well. Cowboys linebacker Anthony Hitchens will miss approximately 8 weeks with knee fracture as well.
---
2. The Burfictionist…
Cincinnati Bengals linebacker and all-around-good-guy Vontaze Burfict is facing a 5-game suspension for his illegal hit on Chiefs fullback Anthony Sherman. Burfict has become the most fined, penalized player in the league and his borderline tactics have cost him again.
---
3. Jets…again…of course…
They're just bad. Really, really bad…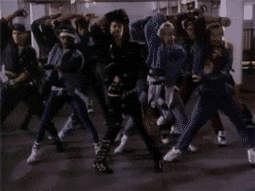 ---
4. Big Blue Shameful Crew
For as good as the Giants' defense has been, the offensive line has equally as bad. The tough part, if you're a Giants' fan, is that there is a different culprit each week. This week, it was RG John Jerry, who just got plain ran over by the Jets' Sheldon Richardson as the Giants were driving for a seeming score. This is becoming old hat for Big Blue.
---
5. Broncos' pass protection
The Broncos' offensive line put on a very Giants-esque performance against Green Bay. Trevor Siemian was running for his life and Paxton Lynch was hit hard and left the game. But, hey, who has time to block when you're getting hitched?
---
6. Balance in Baltimore
By balance I mean there is none. The Ravens' defense is good, but it may have to be 2000 Ravens-good if Joe Flacco continues to miss time. Ryan Mallett has become a checkdown-king and he's not even very good at that right now.
---
7. What's good Cuz?
Apparently Washington head coach Jay Gruden has no issue with his $24 million QB Kirk Cousins making tackle attempts during preseason. Actually Gruden encourages it.